'Goodbye Chile and welcome to Germany!'
Veröffentlicht am von Clemens Hartmann , Jessica Lorenz
Location(s): Santiago, Kamenz
Themen zu diesem Artikel: Interviews, Austauschschüler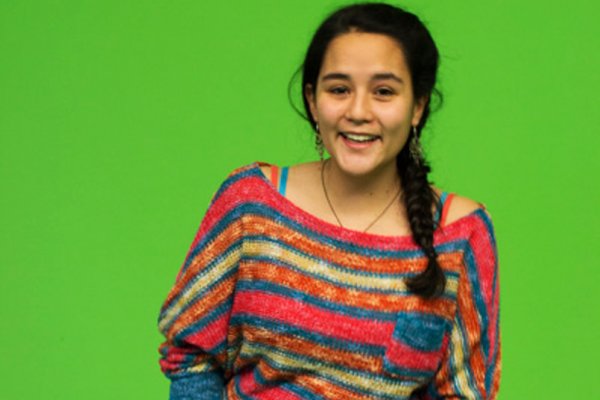 This 'exclamation' came true for Macarena Alejandra Carvajal Gallardo at the beginning of September, when she said goodbye to her parents, her younger brother and her 19-year-old sister. Since her arrival she is staying with a host family and has two new 'sisters' and a new 'brother'. She already visited Kamenz and Dresden. In her new school she is in the 10th grade. In a talk with a relaxed atmosphere she told us this and that about herself and the differences between Chile and Germany.

At home Maccarena lives in the capital Santiago, where she goes to school, which starts at 8.15 in the morning and finishes at 5 in the afternoon. Because of these hours she has less freetime and stays there after school with friends. Besides she said that our German lessons are different to hers, because the pupils in Chile have to write a lot. Her favourite subjects are biology, history, chemistry and English. The last one she started to learn at the age of 5.

Like many Latin-Americans she likes dancing, for instance the national dances Cueca or Cumbia and prefers listening to pop, rock and folk. It was very surprising to learn that the Chilean national holiday lasts a whole week. The question how she gets in touch with her family she answered with a smile on her face: 'Via Skype and Facebook'.

We hope she will find new friends and enjoy her stay in Germany.